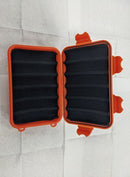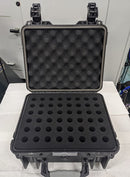 Description
Currently awaiting shipment of new cases expected arrival is 10-1-2023.
Pre Order and save 10% with Discount code CASE10 
SMALL - 6 CHOKES
MEDIUM - 24 CHOKES *
LARGE - 35 CHOKES *
XL -48 CHOKES *
ALL CASES ARE BLACK
* Due to the shipping size M/L/XL chokes cases are excluded from free shipping offers. 
Payment & Security
Your payment information is processed securely. We do not store credit card details nor have access to your credit card information.